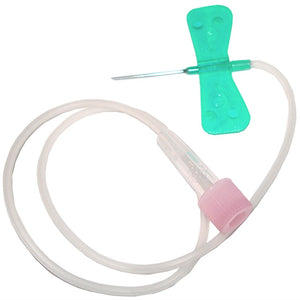 Butterfly Infusion Set (Needles)
SURFLO winged infusion sets feature a precisely honed needle with an ultra-thin wall design, ensuring easy penetration and continued access with a single insertion. The soft, flexible interlocking wings readily conform to the body of the patient , while the angle of the wings helps position the needle.
Available for use with Lactated Ringer's Solution for subcutaneous infusion.
Single Use Only.
23 Gauge x 3/4 Inch